About AMG Designs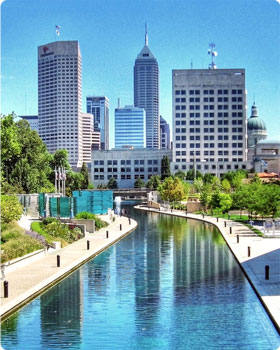 "Our mission is to provide you with affordable, eye-catching designs that will market your company and increase the success of your business."
AMG Designs is an award winning graphic and web design company based in Indianapolis, Indiana. We have extensive experience in print advertising, web design and development, logo and brand identity, copywriting, and online marketing. You can find a full description of our services here. Since opening in 2006, we have completed over 2000 individual projects for companies ranging from an 22-hospital health care system spanning 45 counties to a local college town dog bakery. We have earned 13 National Graphic Design Awards sponsored by Graphic Design USA.
We take pride in delivering excellent design work at an affordable price and take a personal approach no matter the size of the project you may need. We will create a unique identity, website or set of design pieces that will drive your company ahead of the competition. Let us personally tailor a design to attract the clientele you are trying to reach.
Clients choose to stay with us because of our integrity and the personal attention we give to them. Whether you are a startup company needing guidance to effectively market your ideas or products, or you are an established organization needing quality design work at an affordable price, we are here to help you succeed!
We would love to hear from you. Please contact us for a price quote. Just leave a brief description of the services you need and we will get back to you shortly.